Kinloch Anderson Whisky - The Spirit of Scotland
---
Since 1868, Kinloch Anderson has been known and respected in Edinburgh, Scotland's Capital City.
Kinloch Anderson's traditions lie deep in Scotland's heritage, a land steeped in history, a country of majestic mountains, mysterious lochs and stately castles. For centuries the kilt has been worn to fend off the cold and whisky has been distilled to warm the heart.
For six generations, the company has been a globally renowned maker of fine bespoke clothes and expert in Tartans and Highland Dress. Great pride is taken in the Royal Warrants of Appointment to Her Majesty the Queen, His Royal Highness the Duke of Edinburgh, and to his Royal Highness the Prince of Wales.
During the latter part of the 19th Century, alongside the expanding expertise in Scottish Clothing and textiles, other members of the family applied Kinloch Anderson's time honoured skills and exacting standards to farming in East Lothian, an area renowned for the supply of barley, which is at the heart of scotch whisky.
Read More >
Tasting Notes by Charles Maclean
---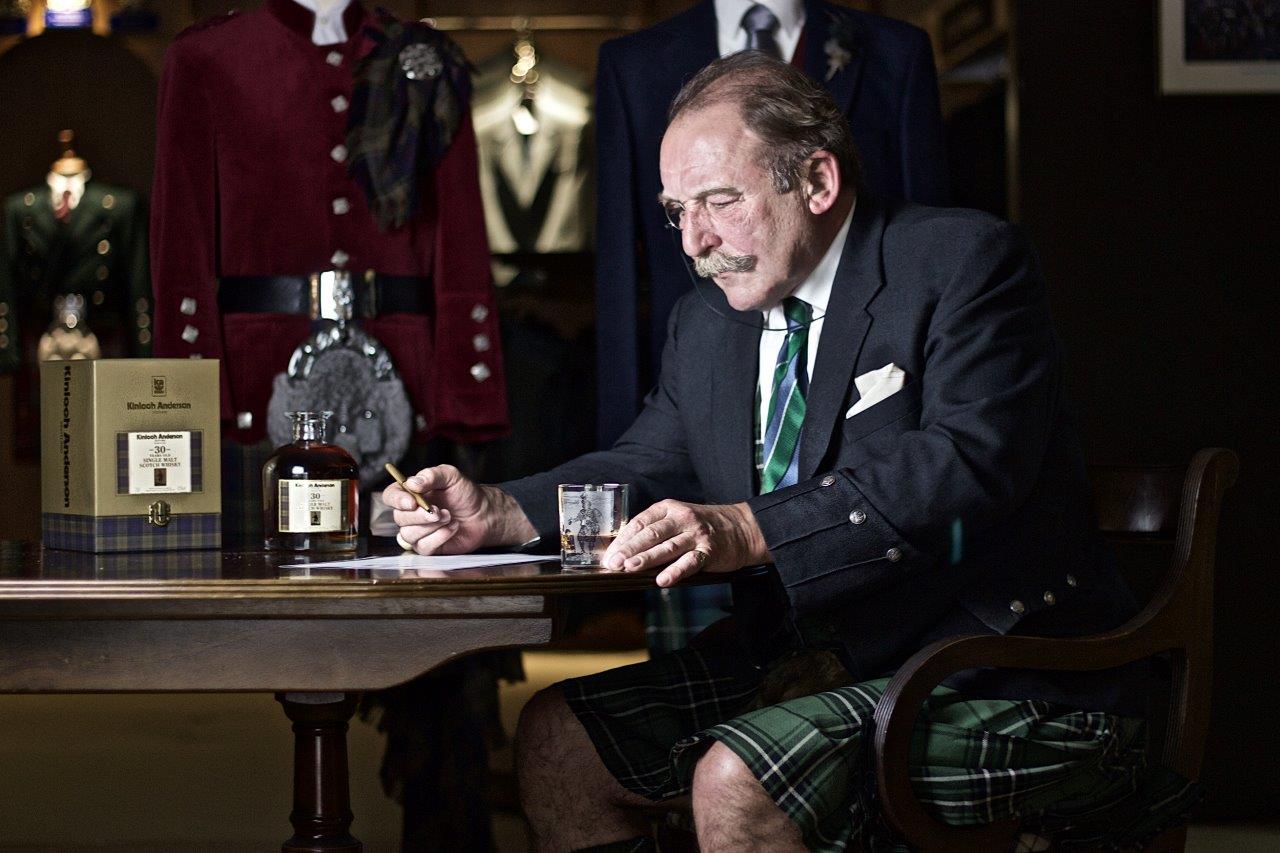 Elegant and sophisticated, the Whisky Collection brings tradition and heritage to engage every whisky connoisseur. It is endorsed by the world's most renowned scotch whisky expert Charles MacLean, who has reviewed and penned his personal tasting notes for each of the whiskies, to enhance your appreciation and enjoyment.